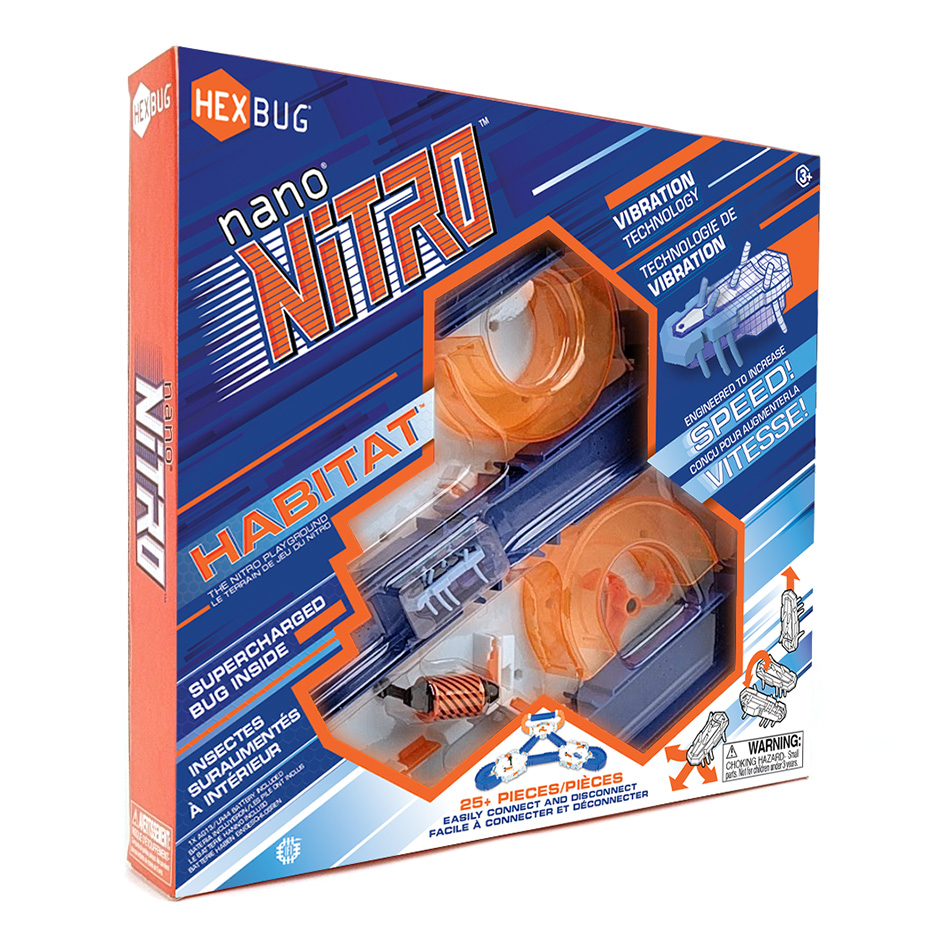 The HEXBUG® Nano® has proven to be the most successful toy ever designed by the company. They can be found around the world in Toys-R-Us, Target, and many others!
In 2016 the Nano got an upgrade! The newly released Nano Nitro not only could climb higher and run faster, but the new packaging was pimped out with an entirely new color scheme! This project was a blast to work on and came out looking top notch!
Other Contributors: HEXBUG® Design Team
HEXBUG® is a registered trademark of Innovation First, Inc.
©Copyright 2016. All rights reserved.